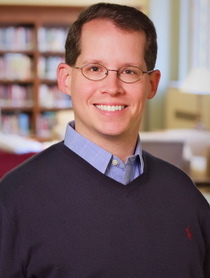 Stephen Long (Ph.D. University of North Carolina, 2005) is Associate Professor of Political Science and International Studies at the University of Richmond, where he teaches courses on international relations and American foreign policy. His research focuses on the causes of war, rivalries, and victory and defeat in war. He is also interested in diversionary theories of war.
Prof. Long is profiled in the Princeton Review's 300 Best Professors (2012) and is the 2011 winner of the University of Richmond's Advisor of the Year Award. His recent advisees have been accepted to graduate programs at Harvard University (Kennedy School), Yale University (Jackson School), Tufts University (Fletcher School), Georgetown University (SFS), the London School of Economics, George Washington University (Elliott School), American University (SFS), University of Southern California (Annenberg School), and Johns Hopkins University (SAIS). They have also won the Truman Scholarship, the Rotary Ambassadorial Scholarship, the Pickering Fellowship (Department of State), the Boren Scholarship (National Security Education Program), and the Running Start/Wal-Mart Star Congressional Fellowship.
Prof. Long lives in Richmond's West End with his wife, Debbie, and their children, Nora and Grant. Download his full CV here.