Home
What's New
About Milton-L
List Archives
Subscribe!

Chronology
E-texts


Paradise Lost
Images
Audio
Articles
Book Reviews
Events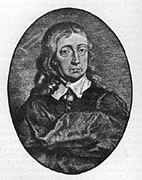 New Milton-L Site
We are moving the Milton-L Home Page to a new web site. Please visit JohnMilton.org
Ninth International Milton Symposium
2008 marks the quatercentenary of John Milton's birth in Bread Street, London – the city in which he was to live and work for much of his life. It is therefore appropriate that the Ninth International Milton Symposium will be celebrating this event with a five-day conference, 7-11 July 2008, under the auspices of the Institute of English Studies at the University of London. more...
Paradise Lost on DVD
John Basinger has released a DVD set of his performances of Paradise Lost.
Paradise Lost: An Oratorio Concert
Sing-Akademie zu Berlin hosts a concert to celebrate the 400th annversary of Milton's birth, in Berlin on July 5, 2008.
The Milton Encyclopedia
Yale University Press has commissioned Tom Corns (University of Wales, Bangor) as editor-in-chief of The Milton Encyclopedia, a project announced at the recent IMS7. The project web site is now available, with a detailed plan (publication is planned for 2005), a list of headwords, notes for contributors and a FAQ.
Audio Readings of L'Allegro and Il Penseroso
Gardner Campbell has posted recordings of L'Allegro (MP3) and Il Penseroso (MP3) on his web site.
Milton Society of America
Join the Milton Society of America, an allied organization of the Modern Language Association of America (MLA), which was founded in 1948. Information on the society, including the annual dinner, booklet, and membership fees is available. Thanks to Al Labriola for this information!
Milton Assignments
Thanks to Peter Herman for his list of Milton assignments (viewable in Adobe Acrobat).
Subscribe
If you haven't joined the discussion group, please consider joining. It's free! Over 530 scholars and students from all over the world are currently subscribed.
Recently Published

James Dougal Fleming, Milton's Secrecy and Philosophical Hermenutics. Williston: Ashgate Publishing, 2008.
Thomas H. Luxon, Single Imperfection: Milton, Marriage and Friendship.Pittsburgh: Duquesne University Press, 2005. [Amazon | B&N]
Of Paradise and Light: Essays on Henry Vaughan and John Milton in Honor of Alan Rudrum, edited by Donald R. Dickson and Holly Faith Nelson (University of Delaware Press). Table of Contents
Paradise Lost (Barnes and Noble Classics Series), with illustrations by William Blake. Notes and Introduction by David Hawkes.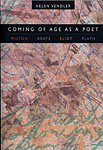 New in papberback: Coming of Age as a Poet: Milton, Keats, Eliot, Plath by Helen Vendler (Harvard University Press).
Recent Scholarship

Fleming, James Dougal. Milton's Secrecy and Philosophical Hermenutics (Williston: Ashgate Publishing, 2008).
Fox, Brad. "Verbal Allusions in Samson Agonistes to Milton's History of Britain and Drayton's Poly-Olbion." Notes and Queries. 53:2 (2006): 188-89.
Walter S. H. Lim, John Milton, Radical Politics, and Biblical Republicanism (Newark: University of Delaware Press, 2006
David Sansone, "How Milton Reads: Scripture, the Classics, and That Two-Handed Engine," Modern Philology 103 (2006) 332-357
Dean, Margaret Justice. "Choosing Death: Adam's Temptation to Martyrdom in Paradise
Lost." Milton Studies 46 (2007): 30-56.
Togashi, Go. "Milton and the Presbyterian Opposition, 1649-1650: The Engagement Controversy and The Tenure of Kings and Magistrates, Second Edition (1649)". Milton Quarterly 39.2 (May 2005) 59-81
Calloway, Katherine. "Beyond Parody: Satan as Aneas in Paradise Lost". Milton Quarterly 39.2 (May 2005) 82-92
Hao, Tianhu. "Ku Hung-Ming, an Early Chinese Reader of Milton". Milton Quarterly 39.2 (May 2005) 93-100
Wellens, Oskar. "A Unique Bibliophile Edition of Milton's Sonnets". Milton Quarterly 39.2 (May 2005) 101-103
Hodgson, Elizabeth M.A. "Mourning Eve, Mourning Milton in Paradise Lost". Early Modern Literary Studies 11.1 (May, 2005) 6.1-32
Feisal G. Mohamed, "Confronting Religious Violence: Milton's Samson Agonistes," PMLA 120 (March 2005): 327-40.
Theis, Jeffrey S. "Milton's Principles of Architecture," ELR 35:1 (Winter, 2005).
Jesse G. Swan, "'Imbodies, and imbrutes': Constructing Whiteness in Milton's A Maske Presented at Ludlow Castle." Clio: A Journal of Literature, History and the Philosophy of History 33.4 (2004): 367-95.
Mary C. Fenton, "Hope, Land Ownership, and 'The Paradise Within,'" in SEL 43.1 (Winter 2003): 151-80.
Rosendale, Timothy. Milton, Hobbes and the Liturgical Subject. SEL 44 (2004). [Subscription required]
Clay, Daniel. Milton's Neo-Platonic Angel? SEL 44 (2004) [Subscription required]