Text copyright 1995 by Jonathan B. Wight and Youske Eto. Photo copyright by Youske Eto. No use without prior permission.
---
Ghana
Many countries rely on foreign aid and technical assistance. Done right, it becomes a two-way street -- as one Peace Corps Volunteer discovered. .
---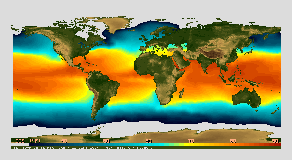 AFRICA IS A CONTINENT with abundant land relative to population. Except in a few countries like Nigeria, high population density is not a problem in rural areas, the way it is in many parts of south Asia. But what is a problem in Africa is low agricultural productivity -- that is, low farm yields per acre. There are certainly many reasons for this, and the obvious culprits are drought, poor quality soil, and so on. Yet there are also problems which simply relate to lack of capital, lack of technology, and other fixable problems.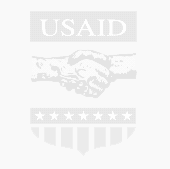 YET HOW DOES TECHNOLOGY -- from North to South, rich to poor, developed to developing-- take place? Will this technology even be appropriate for the needs and soils of local farmers, or is it simply inappropriate? Clearly, a great many mistakes have been done in the name of technology transfer. The Green Revolution illustrated many of these problems, for seeds cultivated on American soils and using fertilizers, pesticides, irrigation, and financial credit, came upon difficult times in countries without infrastructure or means of obtaining the needed complementary inputs in production.
The Peace Corps in Ghana
ONE VEHICLE FOR TECHNOLOGY transfer is the Peace Corps. While often criticized for high-handedness and cultural imperialism, I think you will see that Youske Eto has opened his heart and mind to seeing what he can learn about life and development from the people of Ghana.
YOUSKE ETO GRADUATED from the University of Richmond in 1993. Before he knew it, he had joined the Peace Corps and was sent to Ghana to help raise agricultural productivity. Below are some excerps from a letter dated March 26, 1995:
"I'm managing a tree nursery in a small farming village called Tongo in northern Ghana. It's a beautiful place surrounded by rocky hills to south and never-ending savanna to the north. I've seen the most amazing sunrises, sunsets, and stars.

"My work has been very challenging. I was sent to the worst out of 20 nurseries in Ghana that Peace Corps Volunteers are sent to, so there is so much work to be done ... People here are generally very nice and peaceful ... I'm learning a great deal of patience among many other things. The irony is that I'm being enlightened so much more through this experience than the people here whom I came to help. I feel extremely lucky and grateful for the chance to be doing what I'm doing...

"Being here also made me think deeply about what international development is, especially what it means to me. I came to realize more than ever that spiritual or human development is an essential part of international development, which has been left out for too long. I often think that people here without much possessions and conveniences have happier lives than many well-off Westerners ... Material development must come hand in hand with spiritual development.

"Being exposed to much of their sufferings, injustices, inequalities, as well as their peacefulness, wisdom, and even their ignorance and simple cultural differences is difficult to make sense out of, but I'm learning a great deal and I think I'm learning something important."
For more information about the PEACE CORPS, click here.
For more information about careers in development, click here.
---

. . . RETURN TO PREVIOUS PAGE